São Paulo is called "the city that never sleeps". With its extensive list of bars (over 15,000 in the capital alone), you surely will find something open at night, noon, or even in the morning. Brazil Vip selected a list of 5 famous bars in São Paulo for you to try the notorious "caipirinha", to help you in your search for the perfect one. No one can leave Brazil without savoring this local drink.
Traditionally made of "cachaça" (local alcoholic beverage made from sugar cane), sugar, ice and lemon, the "caipirinha" has earned over the years various versions and adaptations, from the simplest to the most exotic
See below a few bars to go and try the delicious "caipirinha":
Bar Veloso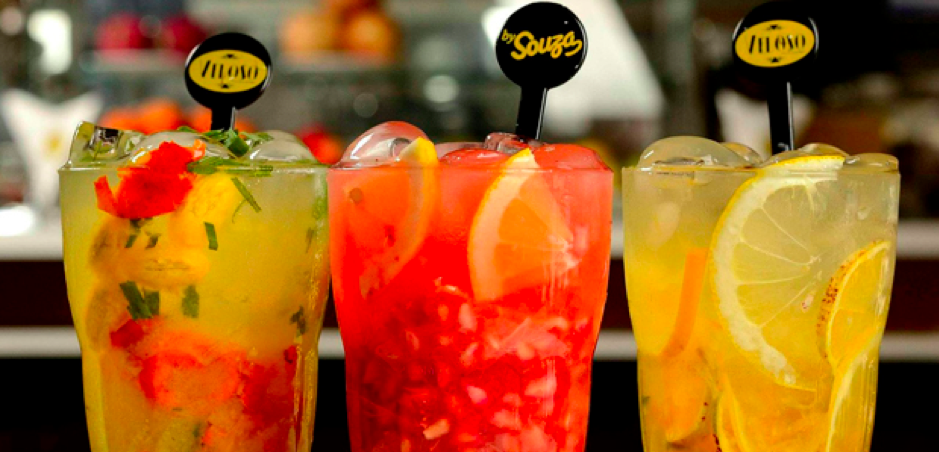 The bar is located in the Vila Mariana district and is known for its famous caipirinhas (and "coxinhas" – which we'll talk about in another post). There, we can find the traditional flavors, like passion fruit, strawberry, lemon and kiwi. But for the more daring, there is also: star fruit with basil, blueberries, yellow fruits mix, green fruits mix, physalis, pomegranate with lemon and tangerine with pepper. The house serves about 18 different kinds of "caipirinha", that you can order with "cachaça", "cachaça special", sake or vodka.
Address: Rua Conceição Veloso, 54 – Vila Mariana
Tatu Bola Bar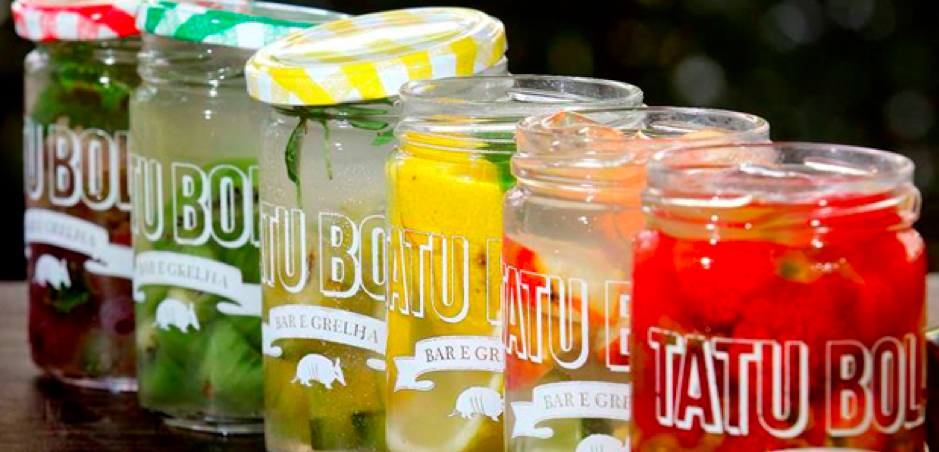 With a branch in Itaim and another one in Vila Olimpia, the "Tatu Bola" bar features a very "brazilian" range of "caipirinhas", like cashews with lemon, tangerine with pepper, and blueberries. In addition to the explosion of flavor, the presentation itself is a show, since the drink is served in little cups that are beyond charming.
Addresses: R. Gomes de Carvalho, 1715 – Vila Olímpia
R. Clodomiro Amazonas, 202 – Itaim Bibi
Pirajá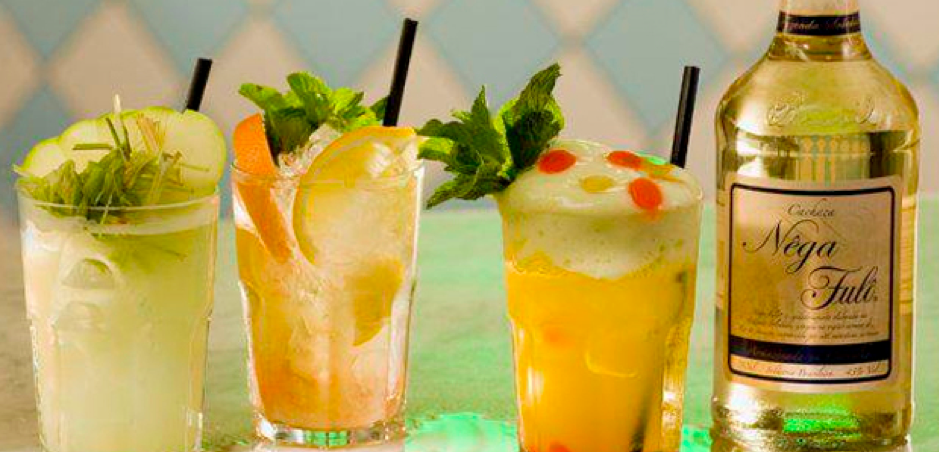 At Pirajá's, be sure to ask for the caipirinha nicknamed "a nega é minha e ninguém tasca" made of "cachaça", both Tahiti and Sicilian lemons and jaggery. The one made with cashews and lemon is also pretty good. Also, don't forget to try the "bolinho carioca", their famous and delicious snack, made of pumpkin dough and filled with dried meat.
Address: Avenida Brigadeiro Faria Lima, 64 – Itaim Bibi
Pé de manga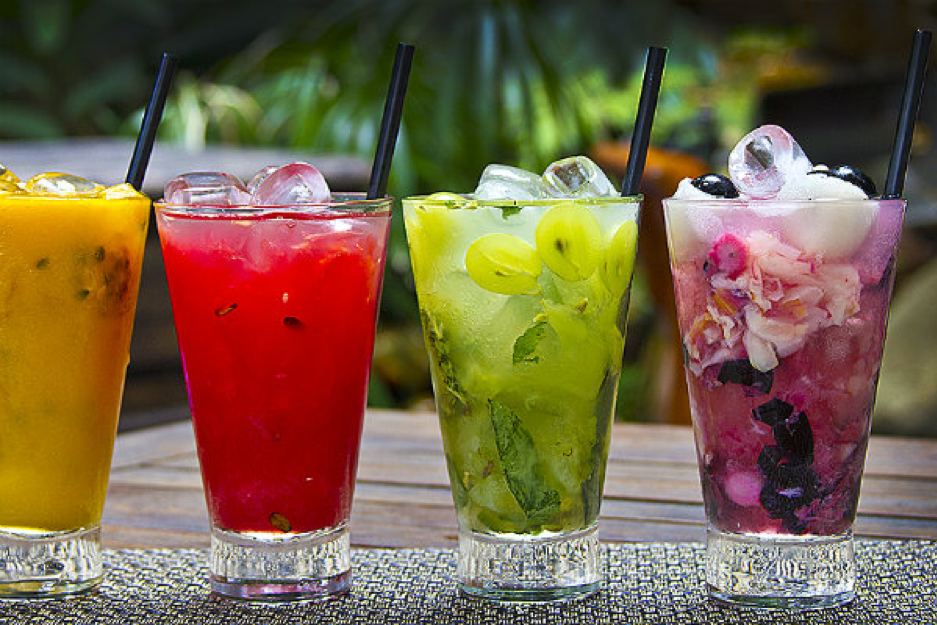 At the "Pé de Manga"'s bar, located in the Vila Madalena district, there's plenty of variety on the menu. They have all the classic flavors, but also some exotic ones. It's impossible to go there and not try the "Caipiroska Paulista" (vodka, kiwi, peppermint and honey) and the "Caipiroska Verão" (vodka, pineapple and peppermint).  
Address: Rua Arapiraca, 152 – Vila Madalena
Bar da Dida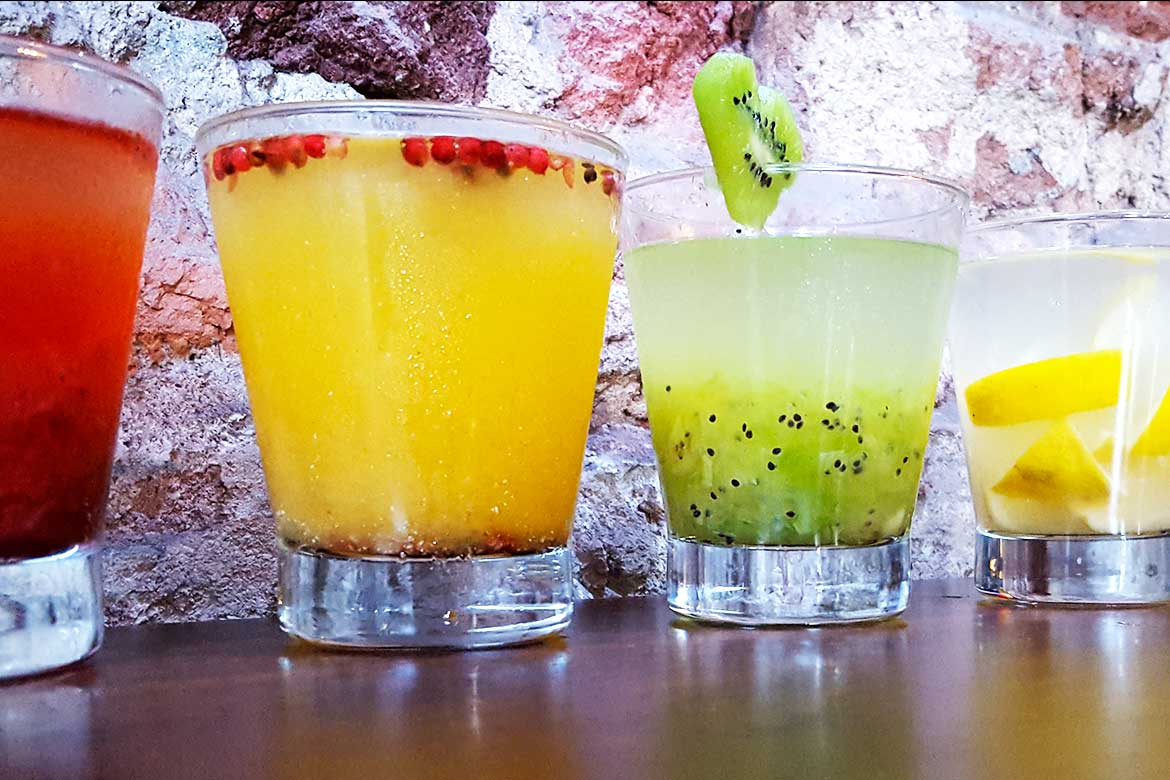 The exotic caipirinhas are the most celebrated at Dida's bar, but every one there is worth a try. For those who want to innovate, options like star fruit with basil and grape with ginger are served in generous cups. There, you can choose between cachaça, sake or vodka.